Itelligence At Scale

AI-Platform Engineering
Don't get left behind in building your company with AI systems that will revolutionize the way you do business. There has never been a more important wave of innovation in recent history, start building today.
$0 To Get Started, Get A Free Quote Today!
Honest Pricing To Help You Build
Clean & Maintainable Code
Expert Fully Managed
AI-Platform Engineering
From Deep Learning for computer vision, time series analysis, LLM chatbots and more we have you covered.

Recently, most of our work is around LLMs (Language Models) that allow you to create intelligent applications that can comprehend, generate, and interact with human language. Today you have multiple options for building your own AI-Platform from closed tools like OpenAI, to open-source LLMs like LLaMA that we can host and deploy for you. This allows you to keep your data in-house and train your model on your own dataset.
Featured AI Platform Engineering/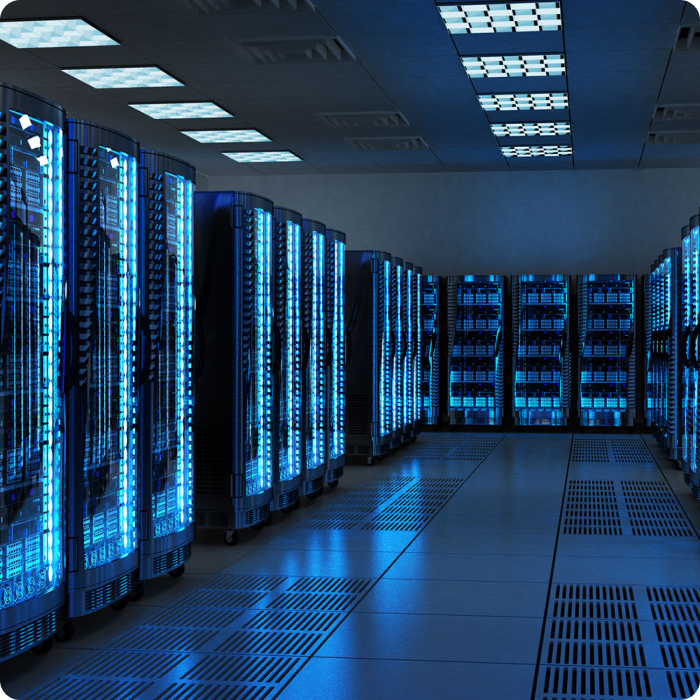 Building AI Platforms Trained On Custom Datasets
We are currently helping several of our partners to build an products that allows you to run a LLMs trained on their own datasets. This type of solution can work well for companies that need secure data as we can keep your data hosted securely in your own servers, meaning you don't need to trust a 3rd party like OpenAI with your data. We are working with tools like OpenAI APIs, Open Source LLMs, AWS, NextJS, Python, Lang-Chain, and ChromaDB.
Building With The World's Best
/
01010100101010101010101
01011010101010101010101010101010
01010101010101001010110101010101010101010
1010101010010101011101101010101011001010101010
101010101010101010101101010101000110011010010110101010
10101101010101010110101010101010101011010101111101010101010101010
Passionate Creators & Builders
We Bring Your
Ideas
To Life
For over 10+ years the slashdev team has been building software products for our partners. We are passionate designers, coders, and product people. With experience across 200+ skills we leverage our network of talented engineers to lead and develop custom software projects. Our project managers are experts in their craft. Helping drive your idea forward to a beautiful product.
What Our Clients
Have To Say/
Project Is Moving!
"Slash got us into contact with a developer and our project is finally moving forward, and we can see progress daily now. It looks like we will finally be able to finish the project!"
Great Backend Developer
"Happy to have worked with the team at Slash, worth trying out!"
Senior iOS Developer
"We needed an iOS developer to help us build an MVP of our app. Slash helped us get a senior iOS developer with experience building apps like ours."
Great Service!
"Beats paying a developer in London everytime. Great service."
Perfect For Startups
"We have now used Slash to help with development recruitment for several of our portfolio companies. Such an amazing service for helping startups get off the ground!"
Impressive Network
"We got in touch with Slash to get a frontend developer. It was really nice to see the range of talent they have to help entrepreneurs build products."
A Talent Partner
"Slash treats you like a partner to give you the talent you need. We have now hired 2 developers through them and will continue to run all our technical recruitments with them."
Recruit Globally
"We have always hired locally until going with Slash. Now we are amazed at what took us so long to look for support with a global team."
A+ React Developer
"Slash helped us get a React developer to convert our Figma designs into a fully functional frontend"
Quality!
"We were very impressed with the quality of the developers in the network at Slash. We will work with them again whenever we need technical support."
Professional Engineers
"Great service, helped us get a Ruby on Rails developer in less than a week!"
Very Happy!
"I was very happy with the frontend developer we got through Slash. Could not find this level of talent on our own."
How It Works/
1
Tell us about your NextJS project.
On a brief 15-minute call we will start to scope your idea and create our plan to build it!
2
Agree On Project Scope and Expectations.
Review our quote offer and sign our terms to start building!
3
Work With Our Team To Design Your Product.
This is when the fun start, kicking off the design phase to realize your product vision!
4
Off To The Races, Start Building The Future.
Now comes the code challenges, our team will develop your product to be a pixel perfect masterpiece!
our advantages
Why You Should Choose Us
Too many agencies are ripping off their clients. We aim to stand out and lead with our value.
2
Deep Expertise & Leadership
When it comes to custom software development, design, and product we are experts in our field.
We are selective about who we work with, If we decide to move forward we see it as a true partnership.
A Community of Engineers
On A Mission To Build The Future/
Our Engineers Have Worked With The Best In The World:
slashdev is the development agency of Slashdev a global freelance platform that connects top developers from around the world with the best startups, scaleups, and large enterprises in the USA and Europe.

Our goal is to be the best talent platform in the world and build everything with the future in mind.
$0
Get A Free Quote Today!
Top 1%
Engineers on Your Project
200+
Skills in the network